Alwaleed Philanthropies Partners with Kia Aljabr, Careem & Harakia to Support 200 Men & Women Drivers Also Train 1000 Men & Women in Car Maintenance & Manufacturing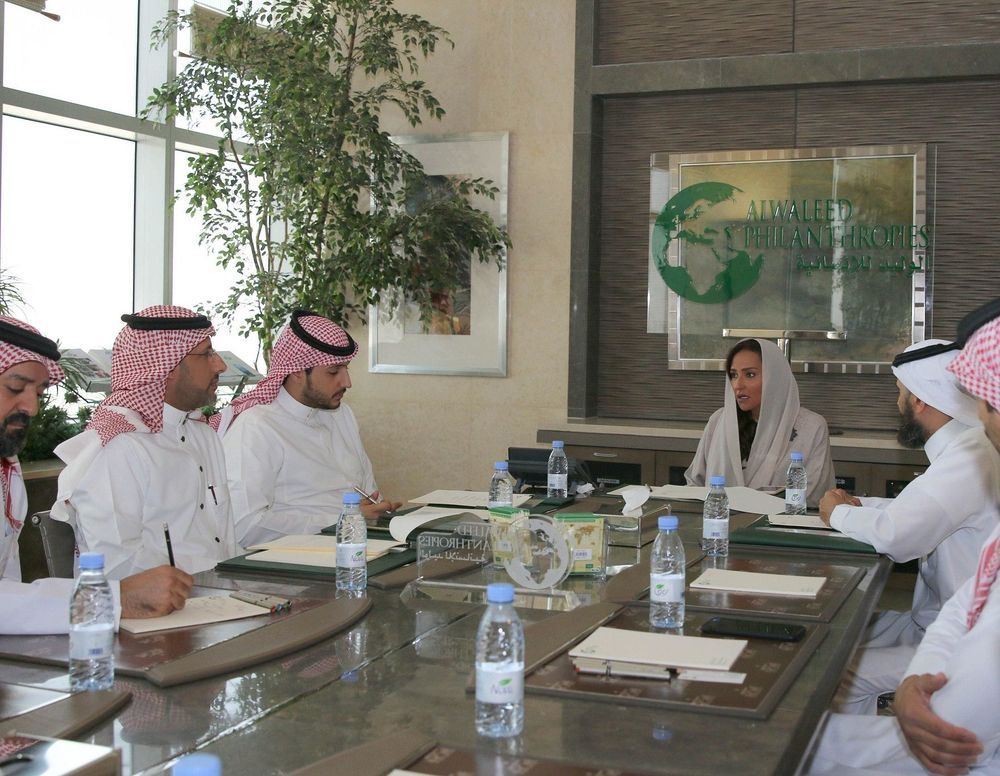 Alwaleed Philanthropies (AP), chaired by HRH Prince Alwaleed Bin Talal Bin Abdulaziz AlSaud, announces the signing of the MOU with Kia Aljabr, Careem, and The Physically Disabled Adults Association (Harakia) to launch an initiative that will distribute 200 cars yearly for 8 years. The initiative will also include the training of 1000 males and females in car maintenance and manufacturing.
Following rigorous research carried out by Alwaleed Philanthropies and its partners, the foundations agreed that young people with physical disabilities would greatly benefit from participating in the Car Grants Programme offered by Alwaleed Philanthropies. This initiative will aid in helping youth, both males and females, with physical disabilities to become more mobile and independent. This will greatly enhance their quality of life, in addition to gaining a greater ability to participate in society, and equal opportunities for employment as these are necessary for the development of the economy, and the enrichment of the workforce. The most recent royal decree, which allowed women to drive, will also serve this initiative.
In line with Prince Alwaleed' s belief in Saudi Arabia's vision 2030, the initiative has emerged to empower women and youth through securing jobs that will have a great impact on the local economy. Moreover, AP will work towards providing new job opportunities for women and youth in general by training 1000 young men and women in the maintenance and manufacture of cars.
The signing was in the presence of HRH Princess Lamia AlSaud, the Alwaleed Philanthropies Secretary General, Ms. Amal Al Kathiri, the Executive Director of the National Initiatives Department, and Ms. Safia Alattas, Project Officer of National Initiatives. Furthermore, KIA's Vice President of sales and marketing, Abdulsalam Aljaber, and Director and Deputy General for Central Region at KIA; Turki Aljasser and Hussain Alqahtani. Acting Operations Manager, Abdullah Albilasi attended from Careem. The team that attended from Harakia included Executive Manager Mohammad Alhimali and Chairman of the Executive Committee Sulaiman Al Behairi, and Mohammed Alshareef.
This initiative is part of the Car Grants Programme that was launched in 2015 with the aim of distributing 10,000 cars. Over the duration of 10 years, 1,000 cars are distributed to families in need. Prince Alwaleed announces each stage of the project on social media through HRH's Twitter account.
For over 37 years, Alwaleed Philanthropies has supported and initiated projects in over 164 countries regardless of gender, race or religion. The foundation collaborates with a range of philanthropic, governmental, non-governmental and educational organizations to combat poverty, empower women and youth, develop communities, provide disaster relief and create cultural understanding through education. Together with its partners, it helps build bridges for a more compassionate, tolerant and accepting world.