Alwaleed Philanthropies Collaborates with the General Authority of Statistics in a First Initiative of Its Kind to Measure Women's Participation in Social Development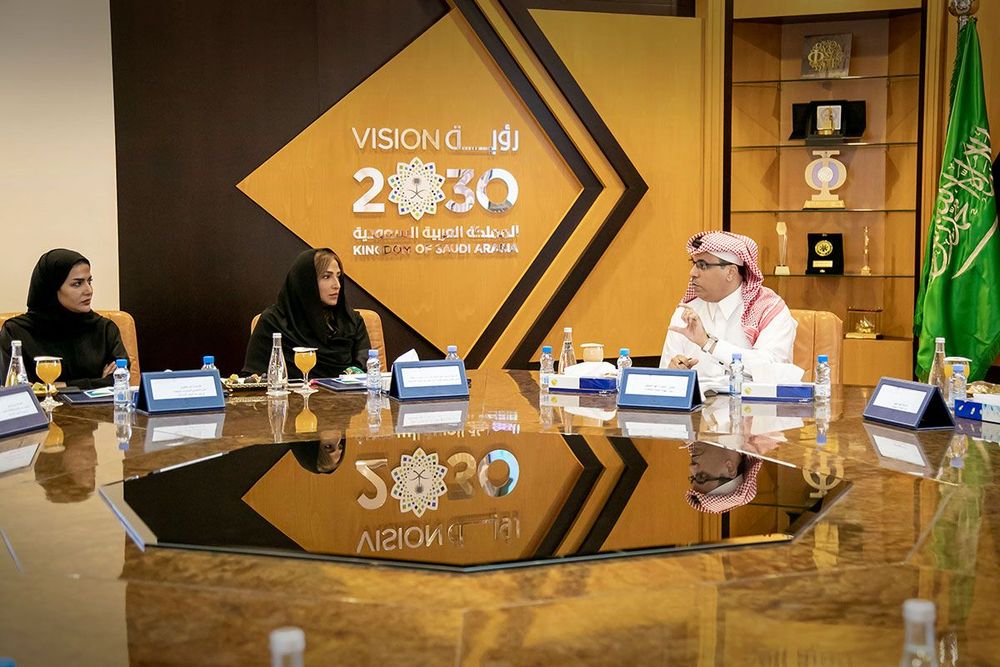 HRH Princess Lamia bint Majed AlSaud, Secretary General of Alwaleed Philanthropies, chaired by HRH Prince Alwaleed bin Talal bin Abdulaziz AlSaud, signed a Memorandum of Understanding (MOU) with His Excellency Dr. Fahad Al Tekhaifi, President of the General Authority for Statistics, at the authority's headquarters in Riyadh on Sunday, October 14, 2018.
One of the main objectives of the Kingdom's vision 2030, is to increase the participation of women in development. To that end, Alwaleed Philanthropies has initiated the creation a special index to measure the participation of women in the country's development, which is the first of its kind in the Kingdom. This initiative came in collaboration with the General Authority of Statistics, which is the Kingdom's only official technical supervisor and organizer, and the specialist in collecting data and information from the administrative records in public institutions and private establishments. Also, in intensifying its efforts, Alwaleed Philanthropies entered into another collaboration with the "National Observatory for Women in Development", run by King Saud University, which monitors the participation of Saudi women in development at all levels, local and global, and their direct impact on society and development in general.
The signing took place in the presence of Ms. Amal Al Kathiri, Executive Director of the National Initiatives Department, Ms. Reem Abukhayal, Assistant Manager of PR & Media Department. And from the General Authority for Statistics, Mr. Fahd Alfhaid, Commission's agent for Methodologies and Operations, Mr. Taiseer Almufarj. Director General of Public Information and Statistical Awareness, and Mr. Munthir Alansari, Advisor and Director General of the National Statistical Academy.
For over 4 decades, Alwaleed Philanthropies has supported and spent more than 4 billion dollars on social welfare, and initiated more than 1000 projects in over 164 countries, managed by 10 Saudi female members, reaching more than 533 million beneficiaries around the world, regardless of gender, race, or religion. Alwaleed Philanthropies collaborates with a range of philanthropic, governmental, and educational organizations to combat poverty, empower women and youth, develop communities, provide disaster relief and create cultural understanding through education. It seeks to build bridges for a more compassionate, tolerant, and accepting world.