Alwaleed Philanthropies "Global" Announces that Kingdom Tower Lights up In Blue to Support Autism Day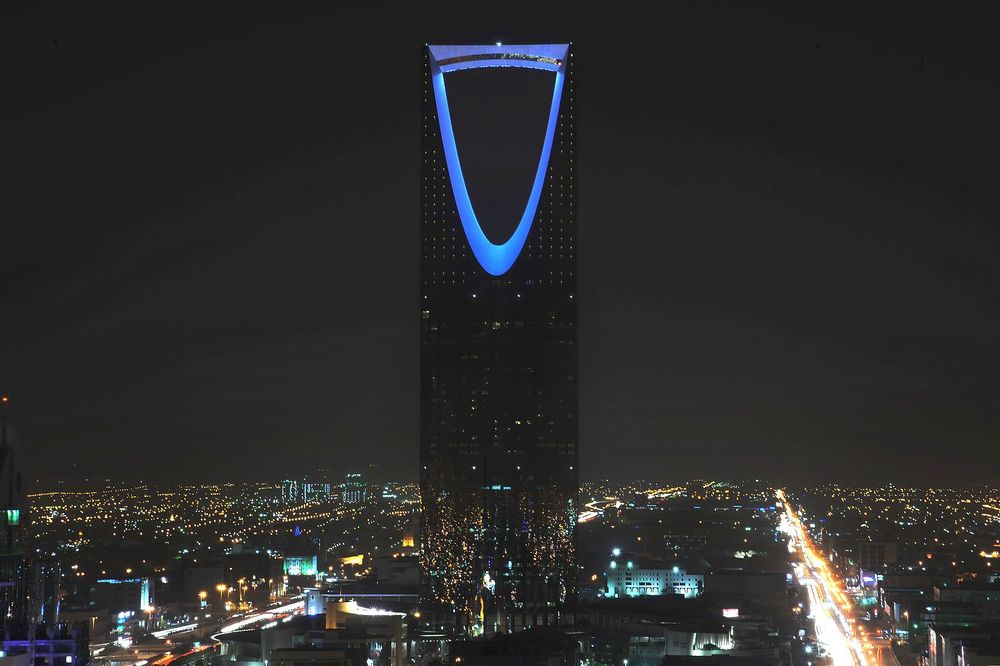 Alwaleed Philanthropies "Global" (AP), chaired by HRH Prince Alwaleed Bin Talal Bin Abdulaziz Alsaud, announced lighting up the iconic Kingdom Tower in Riyadh, Saudi Arabia, in blue on April 2nd 2016 to support the 8th annual World Autism Awareness Day. This was done as part of Autism Speaks' Light It Up Blue (LIUB) initiative, which was launched in 2010 with the goal of bringing the world's attention to this developmental disability. Every year more than 13,000 buildings and landmarks in over 45 countries shine a blue light to raise awareness of the millions of people affected by autism.
World Autism Awareness Day, observed on the 2nd of April every year, was adopted by the United Nations in 2007 and marks the start of Autism Awareness Month, a global effort to highlight the impact of this condition on millions of people around the world.
"Alwaleed Philanthropies "Global" is proud to be a part of this global initiative", said Amal Al Kathiri, Executive Manager of National Initiatives. "Along with the rest of the world, by lighting the Kingdom Tower in blue we are spreading a message of understanding and hope for the global autism community."
AP has also taken action to combat autism by supporting a psychotherapy art course to the benefit of The Charitable Society for Autism Families in Riyadh. The course aims to train specialists of art therapy in methods which have been scientifically proven to effectively treat autism.
For over 35 years, Alwaleed Philanthropies "Global" support and initiate projects in 120 countries regardless of gender, race, or religion. We collaborate with a range of philanthropic, government, and educational organizations to combat poverty, empower women and youth, develop communities, provide disaster relief and create cultural understanding through education. Together, we can build bridges for a more compassionate, tolerant, and accepting world.